They say that the best ideas are born out of necessity and when a group of six adventure seeking, outdoor lovers found themselves dreaming of a sunscreen that they could 'feel good' about – they decided to take matters into their own hands. It was around a campfire on a family surfing trip that three couples, including a doctor, a builder & a professional surfer, decided to stop dreaming, and start doing. After years of researching, developing, refining and testing, We Are Feel Good Inc. was finally launched.
Because we believe life is all about feeling good. We wanted a product that our families could use and totally trust.

We wanted a product that was Australian made and 'got' our Aussie lifestyle. Because no one likes that sticky post-sunscreen feel – we wanted a product that felt good on our skin from the moment it was applied till hours of fun later. Because when you feel good, you look good, and life is a whole lot sweeter. 

We believe in our products and we believe they speak for themselves.
So however you #spreadthefeelgood, we've got you covered. Literally.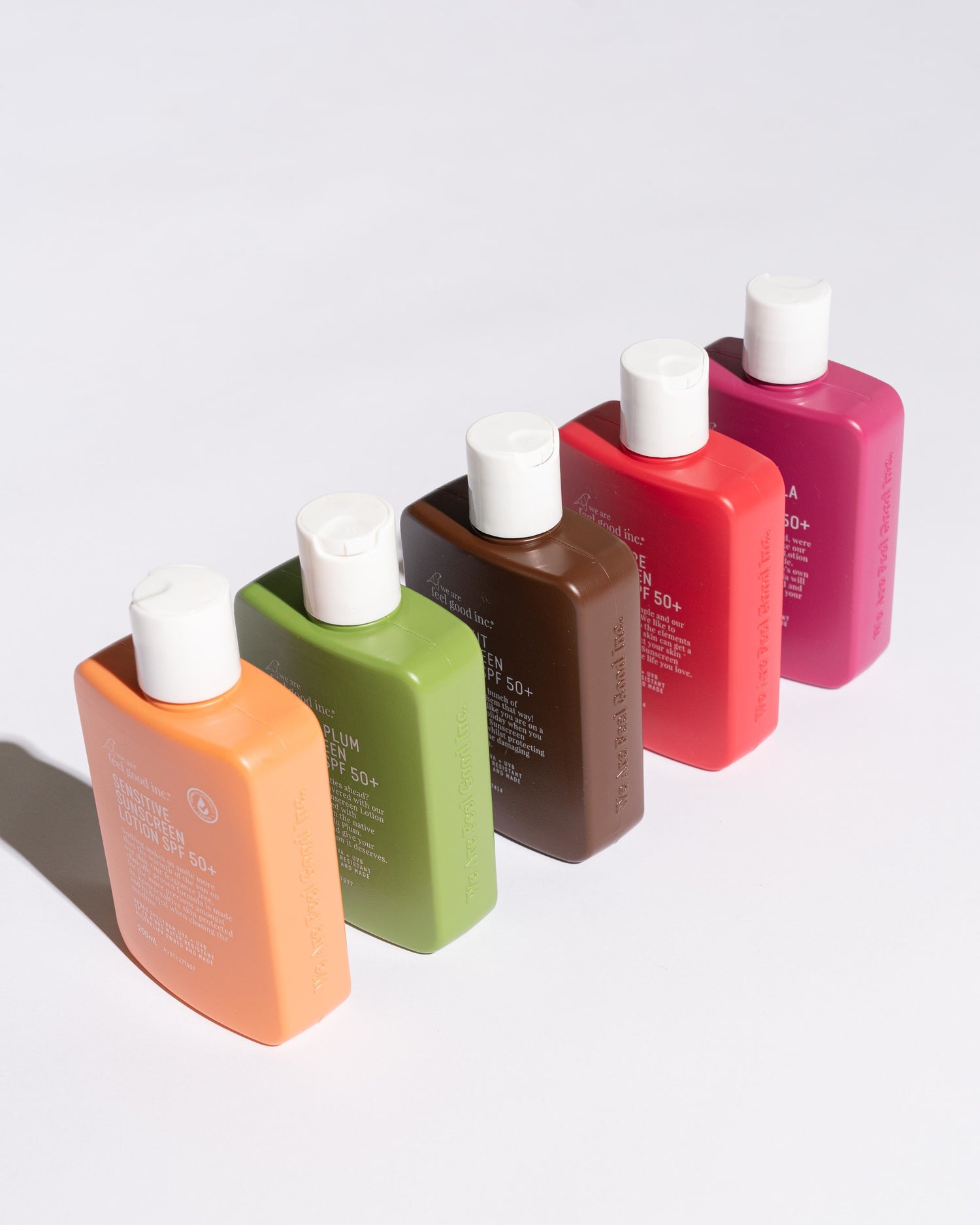 What's in the Bottle?
Most of us slather on the sunscreen without a care in the world, never pausing to wonder what goes into this UV fighting lotion. We want to pull back the covers and let you in on our top formulation secrets.
Your We Are Feel Good Inc. product is Australian made and owned – tested to hold up in the toughest of climates. Our products do not contain parabens, oxybenzone, octinoxate or PABAs.
We wanted a product that nourished and supported the skin without compromising sun protection capabilities, so we added skin-loving ingredients to sweeten the deal.
Our body sunscreens are enriched with Vitamin E and Aloe Vera, chosen for their antioxidant, hydration and nourishing properties.
From the onset, we wanted to bedifferent and to stand out from the crowd. Strong branding and an eye-catching colour story were part of that, but we knew we wanted our brand logo to be unique and symbolic at the same time. We wanted something outside the box. That's where the bird came in.
The Australian King Parrot;colourful, unique, vibrant, and native to Australia. These beautiful creatures are found in humid and sub-tropical places, something that aligns with our brand in a way of adventuring and exploring, and just like a great adventure, you will only notice the King Parrot if you search for it.
We took this idea and focused ondeveloping a distinct symbol that is remarkable and recognisable. The King Parrot caught our attention in a variety of ways that fit particularly well with our brand. Its natural habitat also provides a significant story for our brand story and identity.
Oh, and did we mention that theyhave a pretty loud screech that likes to be heard?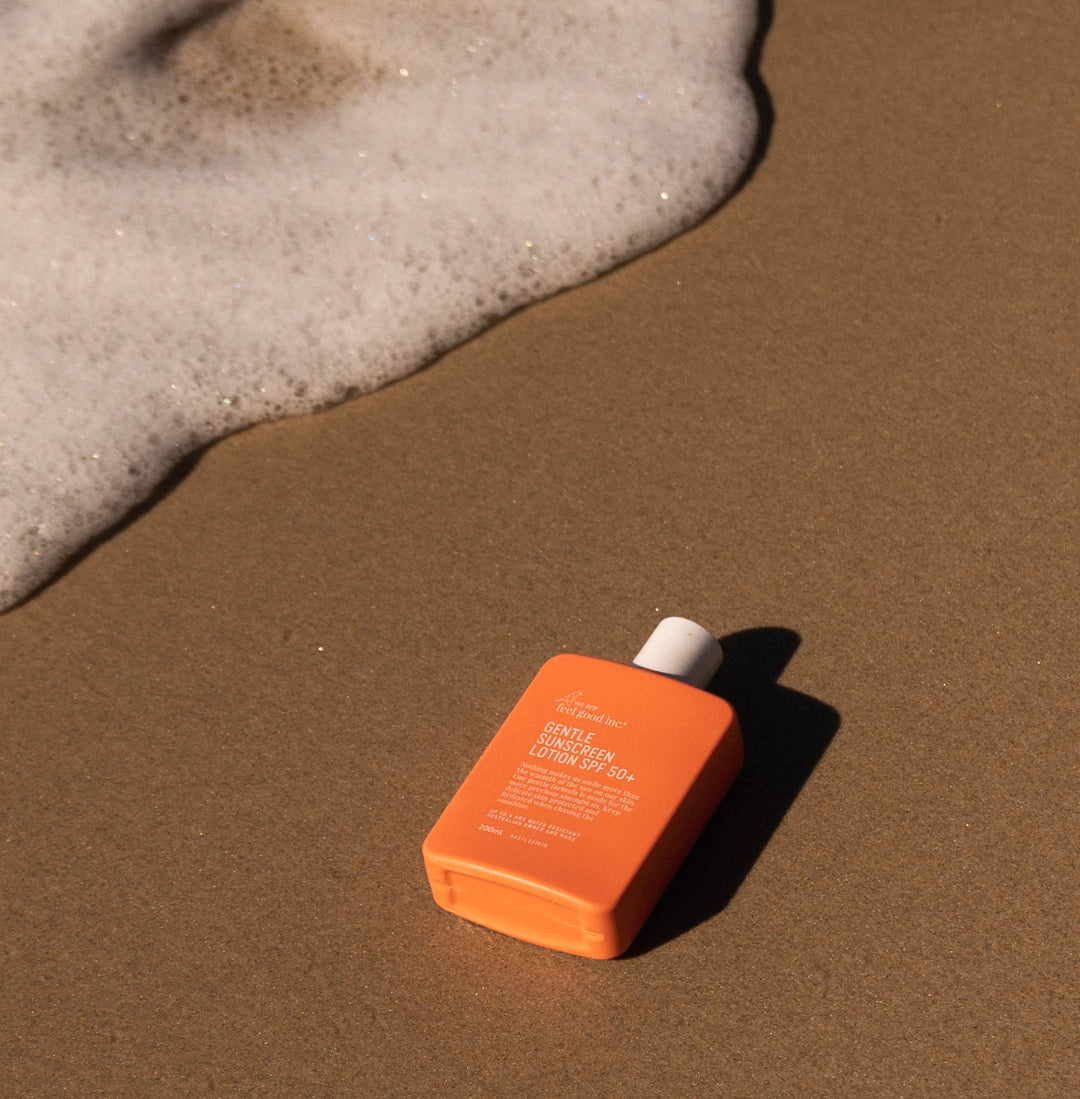 A Global Brand, A Global Approach.
We are a global brand that sell products to the likes of Europe, USA, Asia and the United Kingdom. As sunscreen is considered a therapeutic good, this can mean in some cases our formulas and product names have to be tweaked to suit the regulations of governing bodies in each country or region.
In full transparency we like to showcase all of our products out there in the market, so you can be confident and #spreadthefeelgood.
View our International Products.